Management Team
PB corporate leadership team brings an unrivalled background of retail excellence. The management team brings decades of experience working in international retail, with some of the world's leading brands.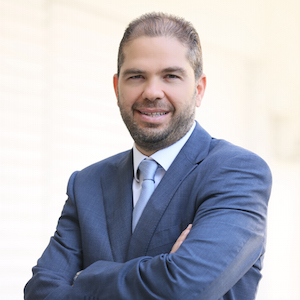 GHASSAN S. JISR
CEO
With over 9 years of experience in one of the leading retail conglomerates in the GCC and Levant under his belt, Ghassan Jisr is the mastermind behind the rebranding of Pearl Brands.
Shortly after he assumed a leadership role in the company, he completed the acquisition of 2 multi-brand stores , expanded to Saudi Arabia, and recruited 5 franchises to add to Pearl Brands' portfolio, bringing the company one step closer to completing its aim of establishing itself as a leading luxury retail platform in the Middle East.
Mr. Jisr previously held positions at Arthur Anderson, the World Bank, & Chalhoub Group and holds an MBA from the University of Maryland, USA. He also attended several management and retail courses in ESA and Harvard Business School.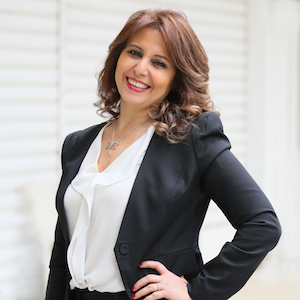 GISELE DAGHER
HR Manager
Throughout her career, Gisele Dagher has accumulated vast experience in accounting, finance and HR management, specifically in commercial services. 
She joined Pearl Brands in 2012 and led the overhaul of the HR & Logistic Services Divisions.
Mrs. Dagher holds a Business Administration Degree from the Lebanese University.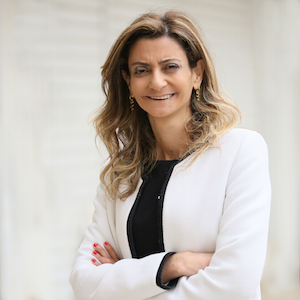 RITA FRANGIE
Product Manager Ladies Division
With a strong background in communication and vast experience in the public sector through the World Bank, Rita Frangié took over Pearl Brands' Lingerie Division in 2012 and was one of the key instrumentalists behind the modernization of "Zahar Lingerie". 
In 2015, Ms. Frangié's role in Pearl Brands expanded to the whole of the Ladies Division including "MOA" & "WSPR by Sylvie Saliba", where she continues to excel in product management today.
Ms. Frangié holds a Master's Degree in Translation from the Holy Spirit University of Kaslik.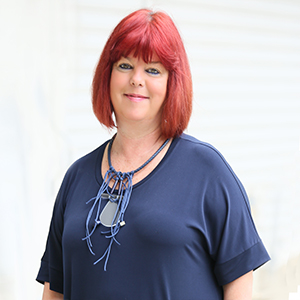 ELYANE TABET
Operations Manager Kids Division
Vastly experienced in the manufacture, export and distribution of kids' clothing, Elyane Tabet easily earned her position at the top of the Kids Division at Pearl Brands. Mrs. Tabet continues to steadily aid in the development of Pearl Brands into a luxury retailer and distributor across the region.
Throughout her illustrious academic career, Mrs. Tabet earned Bachelor's Degrees in Business Management and Anthropology, and is fluent in Arabic, English, French, German and Spanish.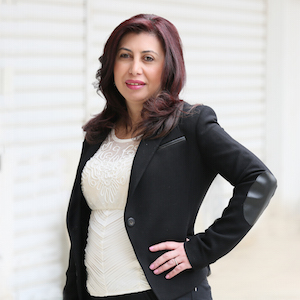 CLAUDINE NJEIM
IT Manager
Having amassed great experience in retail support services, data and stock management and system implementation, Claudine Njeim joined Pearl Brands back in 1999. 
She has been providing accurate and timely analytical data reports ever since, and was the sole implementation manager of the ERP system.
Mrs. Njeim graduated from the Lebanese University with a Bachelor's Degree in Business Computer.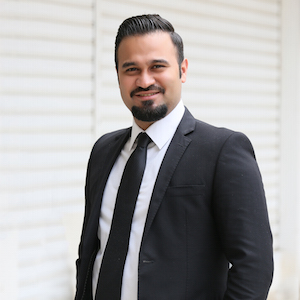 MOHAMMAD ABOU AMMO
Finance Manager
With a background in retail business, Mohamad Abou Ammo has vast experience in accounting and financial reporting. He implemented the ERP Financial Model and succeeded in financial reporting, ensuring the integrity of all Pearl Brands accounting information. 
Mr. Abou Ammo earned a Degree in Business & Finance from the Beirut Arab University.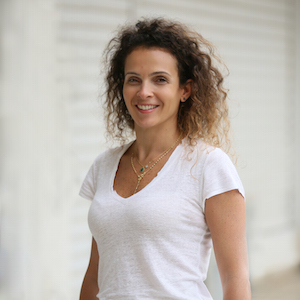 SABINE LAHOUD
Marketing Manager
Having worked in top advertising agencies in France and Lebanon, Sabine Lahoud has specialized in the monitoring and analysis of marketing trends.
Mrs. Lahoud's creativity and knowledge led her to successfully help revamp Pearl Brands' marketing department as soon as she joined the company in 2012, introducing Social Media to the group and rebranding and re-conceptualizing Zahar Kids and Zahar Lingerie. 
Mrs. Lahoud holds a Business Administration Degree from the University of Saint Joseph and a Master's Degree in Marketing & Communication from Paris.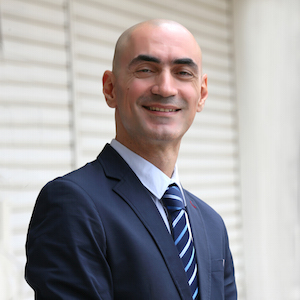 ABDO MOUBARAK
Area Manager
Abdo Moubarak has accumulated over 20 years of experience in retail merchandising with a special focus on babies and kids' wear as well as women's lingerie. 
He has previously served as a Stock Keeper, a Store Manager and an Assistant Buyer at Pearl Brands.
Today, Mr. Moubarak is an Area Manager at the company, handling, among other tasks, the supervision of managers to maximize revenue, budget capital analysis, assisting in brand expansion and the launch of new stores and branches, and the development of wholesale business.
Mr. Moubarak hold a Mathematics Diploma from College de la Sagesse as well as an Accounting Diploma from College Technique des Frères.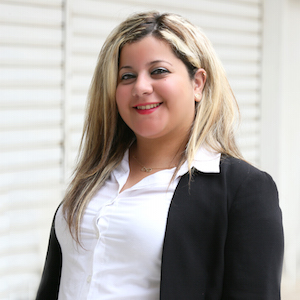 HANANE OJEIL
Senior HR Officer
With over three years of experience in HR, Hanane Ojeil Abou Ammo continues to add business and HR skills to her portfolio.
Mrs. Ojeil is currently in charge of all recruiting, training, appraising, compensation schemes, personnel and regulatory compliance services at Pearl Brands.
Mrs. Ojeil has earned a Bachelor's Degree in Business Administration from the Lebanese University and currently follows Human Resources courses at the American University of Beirut.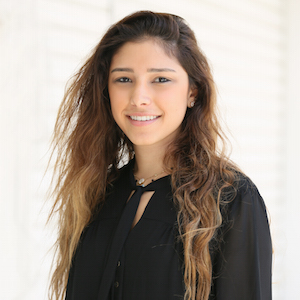 SERENA BAHLAWAN
Brand Manager
Serena Bahlawan has always held a great interest in business and management, assets that she's used heavily in her career. 
As the manager of Petit Bateau and Kids Around, Ms. Bahlawan handles both franchises' procurement and buying, performs regular competition analysis, monitors the stock movement, supervises POS and ensures a continuous flow of the supply chain, among other things. 
Ms. Bahlawan graduated from the American University of Beirut with a BA in Business Information and Decision. She went on to earn a Master of Arts in Luxury Brand Management from Regents University London.